Dos and Don'ts of wedding hairstyle for round faces
Posted on Aug 21, 2019 in Wedding Things

Are you searching for bridal hairstyles for round faces? Are you sure that you have a round face?
First, let us determine that. All you have to do is, measure your face as I tell you below before knowing about wedding hairstyle for round face.
Know the measure of the width of forehead, cheeks and jawline. Next step is to measure the length between the headline and the tip of the chin.
Now you have to compare the width with the length of your face. If the product with is in part to the length of the face, then yes! You have a round face. You will also find your jawline to be soft and rounded than being angular.
Do's of wedding hairstyle for round faces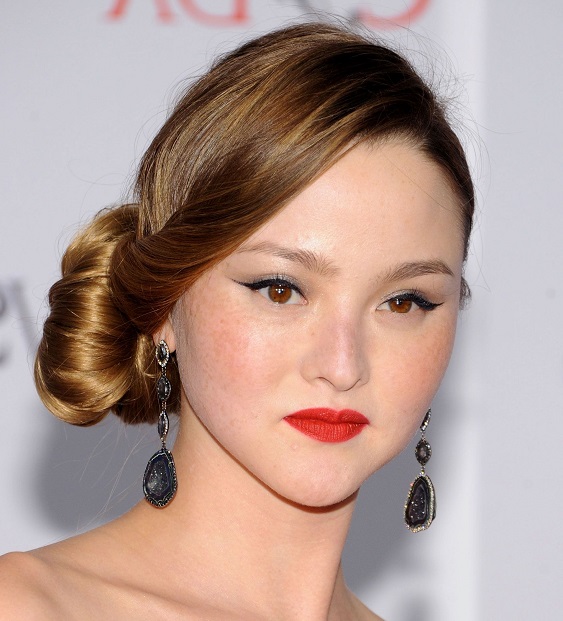 The ultimate goal of this kind of hairstyles for Round faces to make the face appears Slender. This will require the framing of the face.
The first step for a round face wedding hairstyle will be to reduce the width from the forehead. For this to happen, making out bangs is the most popular way. It can make your face appear slender. There are many kinds of bangs. It includes tapered bangs, side bangs, side-swept bangs and front bangs.
Secondly, long straight hair will need a layer cut, or long bob haircuts. This will bring magic for the women with a round face. A woman with long hair can definitely try for layer cut. It will give a promising look for a wedding hairstyle for chubby face. The layers will add focus to the jawline and give it a great structure.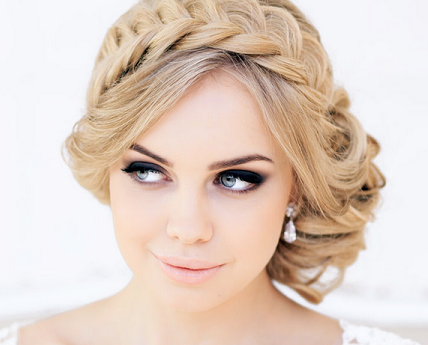 The third idea would belong in full curls and waves. This will add volume to the hair and thereby giving this appearance to the face.
But when you have short hair, you have to try the textured lob. The back has to be short and in the front should be below the jawline. When you are about to do a bun, you can go for a burn with layers. So ultimately having layers is to add volume and make your face look thinner.
Don'ts off round face wedding hairstyle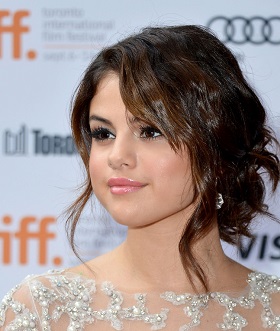 Never ever go for blunt haircuts. It will never suit round face wedding hairstyle. Blunt haircuts mean entire hair being the same length without a fringe or a bang. A blunt hairstyle will make your face look larger.
If you are choosing short hairstyles then you are choosing at your own risk. Round faces will not look prettier with short hairs. However, if you have a thin round face then short hairstyle will suit.
A very short hairstyle is a big no-no for a round face. The bridal hairstyle for round face should always go for full curls or full waves. Never go for the zigzag hairstyle as well.