Ways to avoid children or kids for the wedding
Posted on Jun 23, 2019 in Children at Weddings, Wedding Guest

The wedding is the biggest moment for each bride and groom, it does not occur too many times and will occur only once in the lifetime. In that case, the formal procedure in wedding is to invite some or many people like relatives, office colleagues, friends, etc to come and wish them cordially.
While coming in to consideration is that not to call upon the kids for wedding. This is the personal choice of the bride and the groom that say adults only on wedding. Therefore, with that scenario, the couple has to indicate in a good way to avoid children in wedding.
How to address the invitation to avoid kids?
When the wedding does not include kids, then address in simple way that the wedding card is only to adults that indicates that no children at wedding. However, this may leads to some risk with the guests. The guest may find those indications at the last minute and could not able to make alternative arrangements and take their children to the wedding.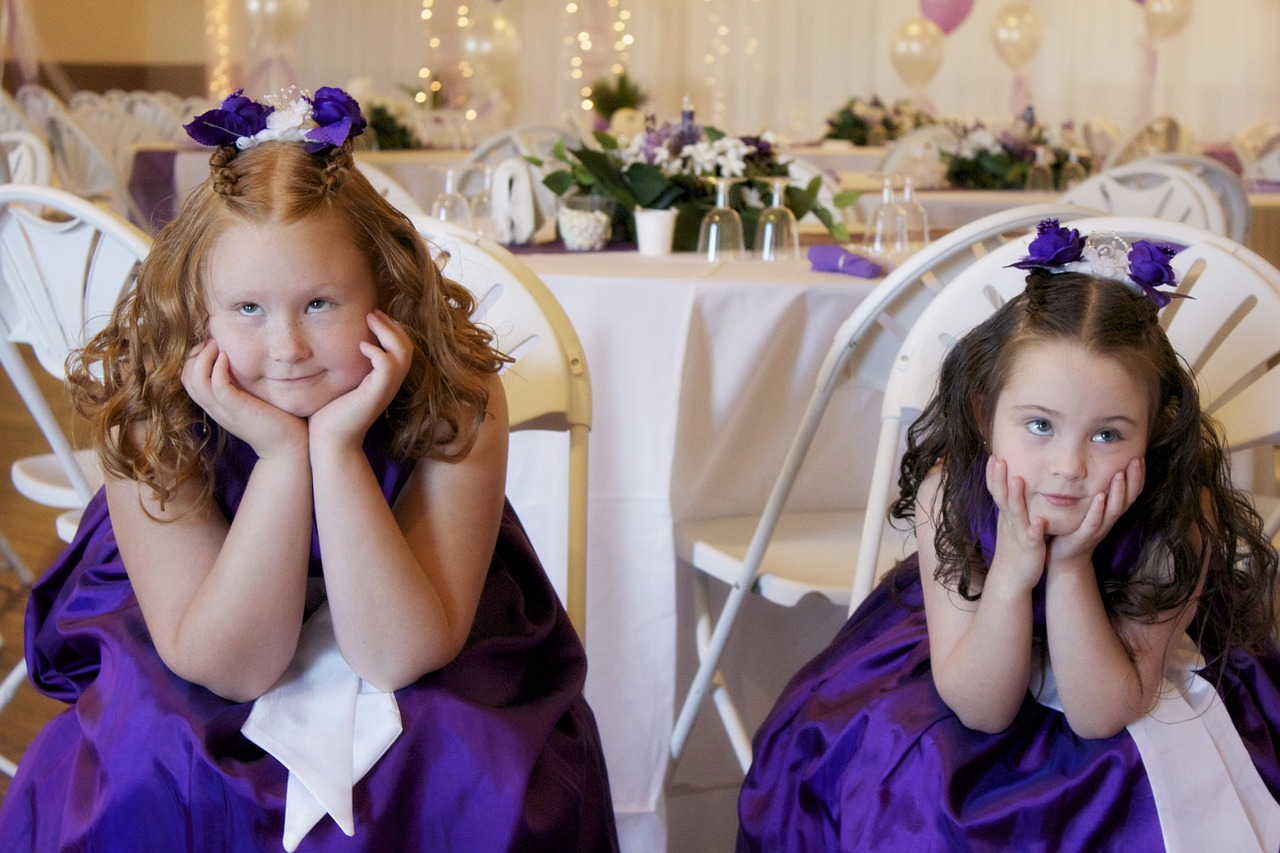 Some indications straight to the point that no kids in wedding
In order to avoid confusions, better to indicate no kids at wedding in a simple and direct way somewhere on your invitation like
Strictly no children please
Adults only on weeding
No children
This a child free wedding and respect our wishes
Invitation is extended only to adults
This may help you in avoiding of kids at wedding reception but some guests may feel and find it rude at their point.
To overcome guests point of view in avoiding kids at reception
Some guests may think in an offensive manner for restricting the kids in wedding. In that case, to overcome that situation it is a cleverly decision to blame on someone else. Some statements that protect you from the fire of any disgruntled guests are as follows:
The children are not invited, due to the restriction at the venue of the reception.
By considering the request of the management no children at the wedding.
State like, regrettably children are unable to attend the wedding.

Pleasure to invite children for ceremony
If you wish and be happy with the arrival of children to attend the ceremony, but not wedding then state to dress like:
Children are welcomed at ceremony only.
Kids are invited for ceremony followed by adult only reception.
Respectful advise for the adults only reception and children enjoy in ceremony.